The Mercuriades, Quebec's most important business competition, was held virtually on September 28th. It was organized by the Fédération des Chambres de commerce du Québec (FCCQ).
Des masques NH Photographes
The NH Photographers Group was not nominated for any of the awards offered. But although Normand did not leave with a trophy, he was filled with pride. In fact, in addition to providing the masks that the gala hosts, France Beaudoin and Boucar Diouf, wore upon their arrival, he was also the official photographer of the evening.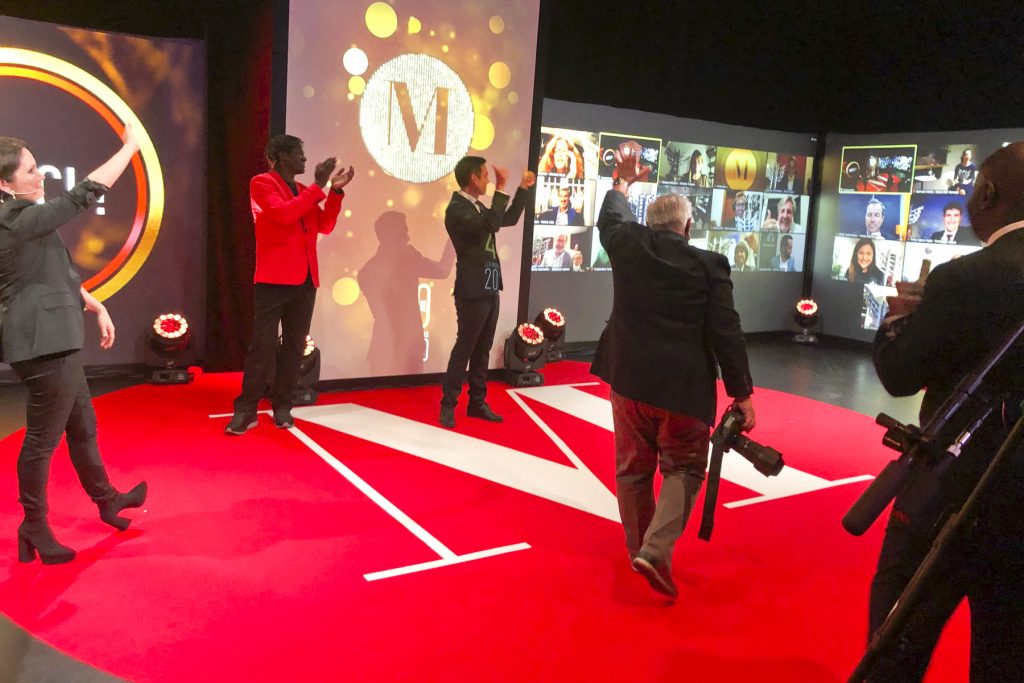 Mercuriades virtual style!
The gala was scheduled to take place last April. However, due to the exceptional circumstances caused by the COVID-19 crisis, it was postponed. The organizers, including FCCQ President and CEO Charles Millard, insisted that the awards be presented. So they went with a virtual format.
"This year's context gives us the opportunity to be bold and innovative with a brand new virtual formula accessible online for everyone. The economic upheavals of the past few months have pushed our companies to surpass themselves and highlight more than ever the importance of recognizing their successes and accomplishments," said Charles Milliard, speaking on the sidelines of the evening.
"It was therefore essential for us that this 40th edition take place and we are sure that it will be all the more relevant for the Quebec business community," he added.
The event was a success! The next edition, scheduled for April 29, 2021, will be held in person or most likely again, in virtual edition.